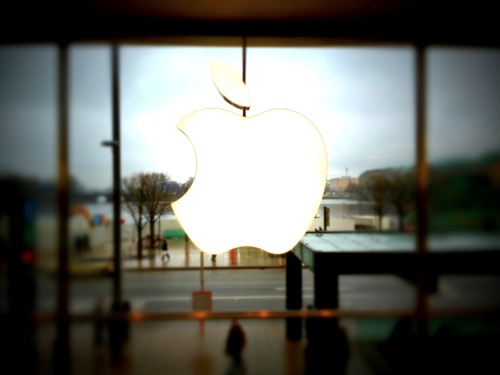 Putting Apple's astonishing, record-breaking quarter into context has quickly become a kind of techie parlour game, comparing the number of iPhones sold to the number of babies born, noting the value of the company compared to struggling European countries, and measuring the height of their profits in dollar bills against high-orbit space stations. When records get broken like this, you really have to reach for the sky to put into perspective.
I bought one of the 37 million iPhones sold last quarter, a 4S, and it's a marvel – so beautifully and precisely engineered, and so effortlessly a part of my life in so many different ways – photography, reading, writing, etc, yada and so on. I even have the odd conversation on it.
But excellent hardware and software is only a part of the reason for Apple's astonishing success – those high standards are maintained throughout every part of the company, as I was reminded just this week.
A few days ago I tried to rent a movie using iTunes. A perfect storm of a wacky router and an iTunes authorisation problem meant we couldn't watch it within the viewing window for rentals. Crap, €3 wasted I thought. Still, I quickly went through the Apple support process, logged the situation, and within a few hours got an email from a Apple customer care agent, Vivek. He was going to put the movie in my download queue again, just like that. Great service, right? I fired off a reply thanking him for fixing the situation – in all my 11 years of using Apple products, this was only the third time I had to get in touch with customer care, and each time the problem was solved promptly, so I figured it deserved a small thanks. And this was what really sealed it for me – Vivek replied to my reply, noting my gratitude and saying the predictable stuff about being a valued iTunes customer and so on. Does he have a prepared spiel for such situations? More than likely.
But acknowledging my email was not necessary at all, yet  it contributed enormously to the sense of satisfaction, the feeling of a small, €3 problem being considered just as important as a big, €300 problem. The small gesture was a mark of the standards that Apple upholds in every corner of its operation, from the design of its hardware to the thoughtfulness of its software to the hospitality of its Apple Stores. In all these various areas, Apple is not just best-in-class, it's miles ahead of the competition, whether that be consumer electronics or retail or any business that requires you deal with customer care, ie most of them.
What that consistency of approach eventually reaps is $46 billion quarters. This blowout quarter is what happens when you marry the creation of highly desirable products with unstinting attention to the details that matter to people. Analysts worry about Apple failing to come up with the next big thing, but I'd be far more worried about them letting those standards slip, of allowing the €3 problem go unanswered and leaving their customers frustrated. If that ever happens, expect those revenues to begin declining too.